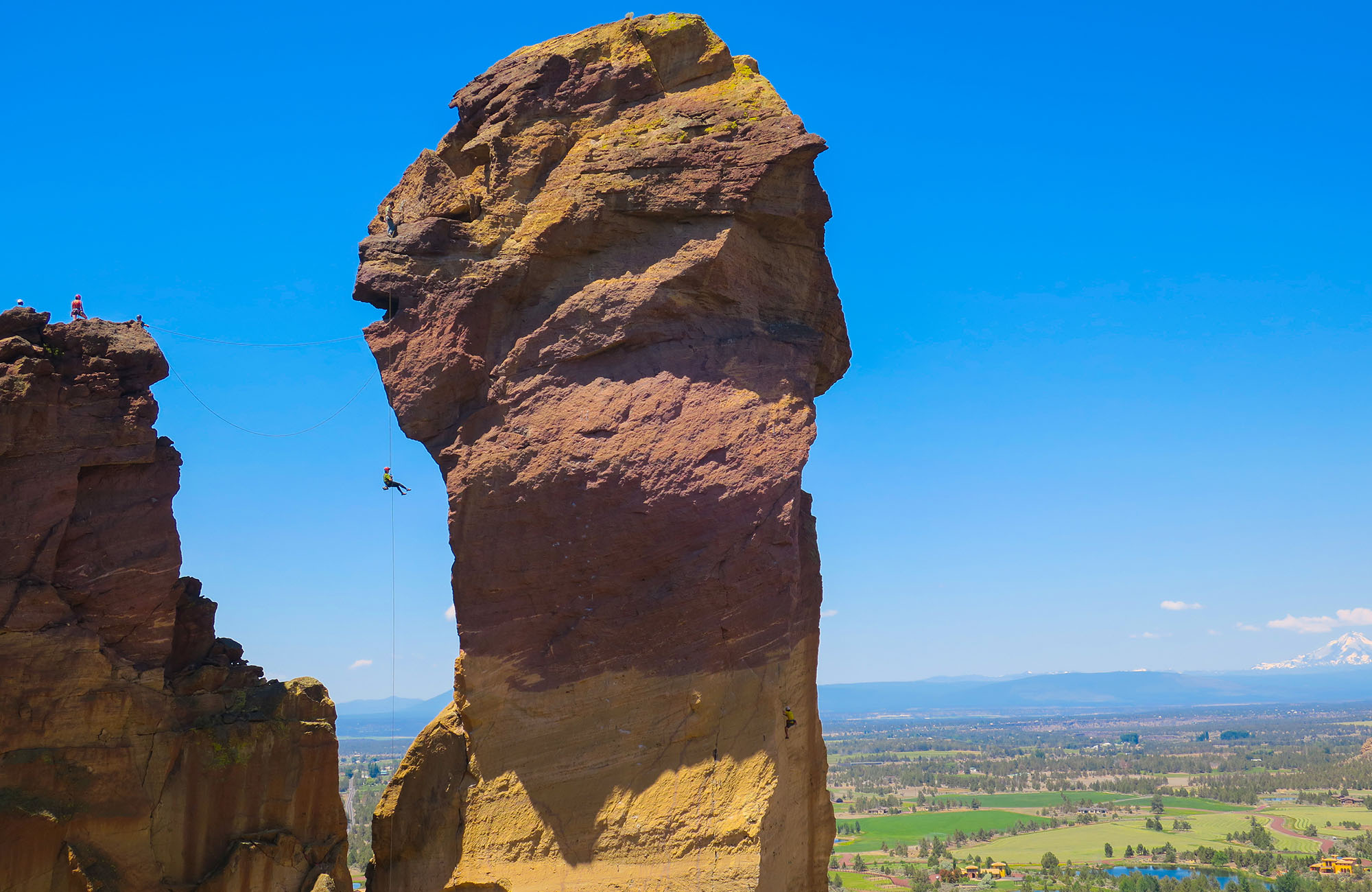 The Timelessness of Monkey's Face
Featuring photos from the Moondance Pacific Northwest trip from 2013-2018
The Pacific Northwest hangs out in one of the uppermost corners of the United States waiting to be explored. Many venture to this corner of the country in search of the mountains, ocean, and everything in between. We escape into this area every summer, searching for new experiences in tried and true places we've explored for years. There's a reason we always return. There's a reason we keep going back.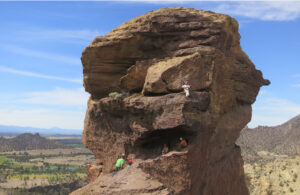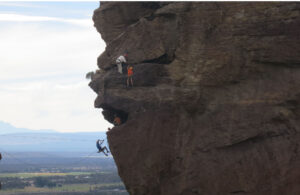 How could we not?
When the North Cascades call you to wake up in the dark so you can beat the sun to the top of a mountain, you can't ignore it. When the San Juan Islands seem to effortlessly float in the Pacific Ocean, you can't keep paddling without doing a double take. When Monkey's Face gleams in the Oregon sun, you cannot settle for not at least trying to scale the rock.
Years worth of Moondance leaders compare notes about the climbing section of the Pacific Northwest trip. They dissect the hike up and the climb itself. Every year students and leaders alike rave about climbing Monkey's Face even though it's not the newest, shiniest thing around. Often the classic experience is the best. The challenge brings people back, the sense of accomplishment when you reach the top, looking out over Mount Hood.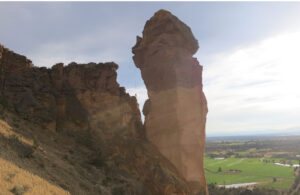 Although many a Moondance group has scrambled up the iconic rock, the experience is brand new for students and leaders every summer. Determination and accomplishment deeply unite us. Climbing Monkey's Face is equally exciting as it is timeless. So we return. We keep going back.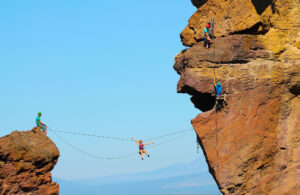 Looking at photos from summers past, you can imagine students and leaders grabbing the same rocks and taking in the same views. These photos reveal an overlapping experience invariably separated by space and time, but ultimately connected by the timelessness of the place itself.
So, thank you, to all the places we return to. Thank you for your consistency and always welcoming us back.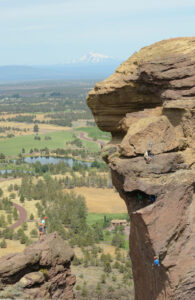 TAKE ME TO THE PACIFIC NORTHWEST TRIP
FOLLOW MOONDANCE ON INSTAGRAM