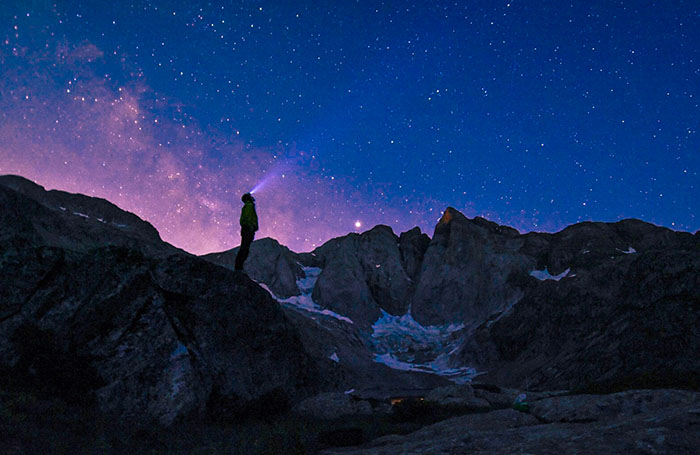 Find out what's in Harrison Newman's pack and what her must haves are for any adventure!
Hi Moondancers!
My name is Harrison and I work in our Admissions Department here at Moondance HQ! Originally from Charlotte, NC I have made my way to Nashville via The University of Alabama (Roll Tide!) with a few Moondance Summers along the way. I'm passionate about getting outside and finding gear that will be with me for years that is sustainably produced and sourced. I still have my Patagonia Baggies from my Big Wild Moondance trip in 2010! 
As the holidays approach and I prepare for time away from home, I fill my trusty pack with the essentials. I've got a few tried and true items that ensure I have all my bases covered! 
Here's what's (almost always) in my pack:
The Ultimate Carry On- Patagonia Black Hole Duffel- 60L
Whether you need one for you trip this summer or for a long weekend with friends. This duffel ROCKS. Truly, it can fit almost anything, has great versatility, and it's pretty cool that these are made using recycled plastic bottles! We have a similar bag in our Gear Store here. 
The Sun Hoody is my go to for walking and hiking with family and friends while home. It is a great layer any time of the year. My hoody has seen so many miles, from Staff Training in Western North Carolina to the summit of Mt. Shasta! Though nothing beats walking the dogs in the neighborhood with my mom. We just got some new colors in the our store; grab em while they're hot!
All Around Town- Outdoor Voices: The Exercise Dress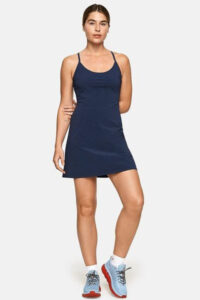 Where to begin! This dress can be worn anywhere, it is one of the most versatile items in my wardrobe. I love to wear this around town or walking off all of the Thanksgiving food! We LOVE Outdoor Voices in our office! #doingthings is something we can all live by!
Raen Sunglasses
No trip is complete without a trusty pair of sunglasses. Raen glasses are made from renewable resources of wood pulp and natural cotton fibers. They feel really unique and always elevate anything I'm wearing. 
Will Shortz: The Huge Book Of Hard Sudoku
No long ride home is complete without a Sudoku book! My grandparents turned me on to these when I was young. We spent hours scribbling in these books hanging out on our porch at Wrightsville Beach, long before the days of cell phones and Instagram. My grandmother and I still spend our time together working on puzzles sitting in front of the fire.
These are only a few of the many treasures you'll find in my pack! For more, check out the Moondance Store and tag us on Instagram with your gear!
Follow us on Instagram: @moondanceadventures