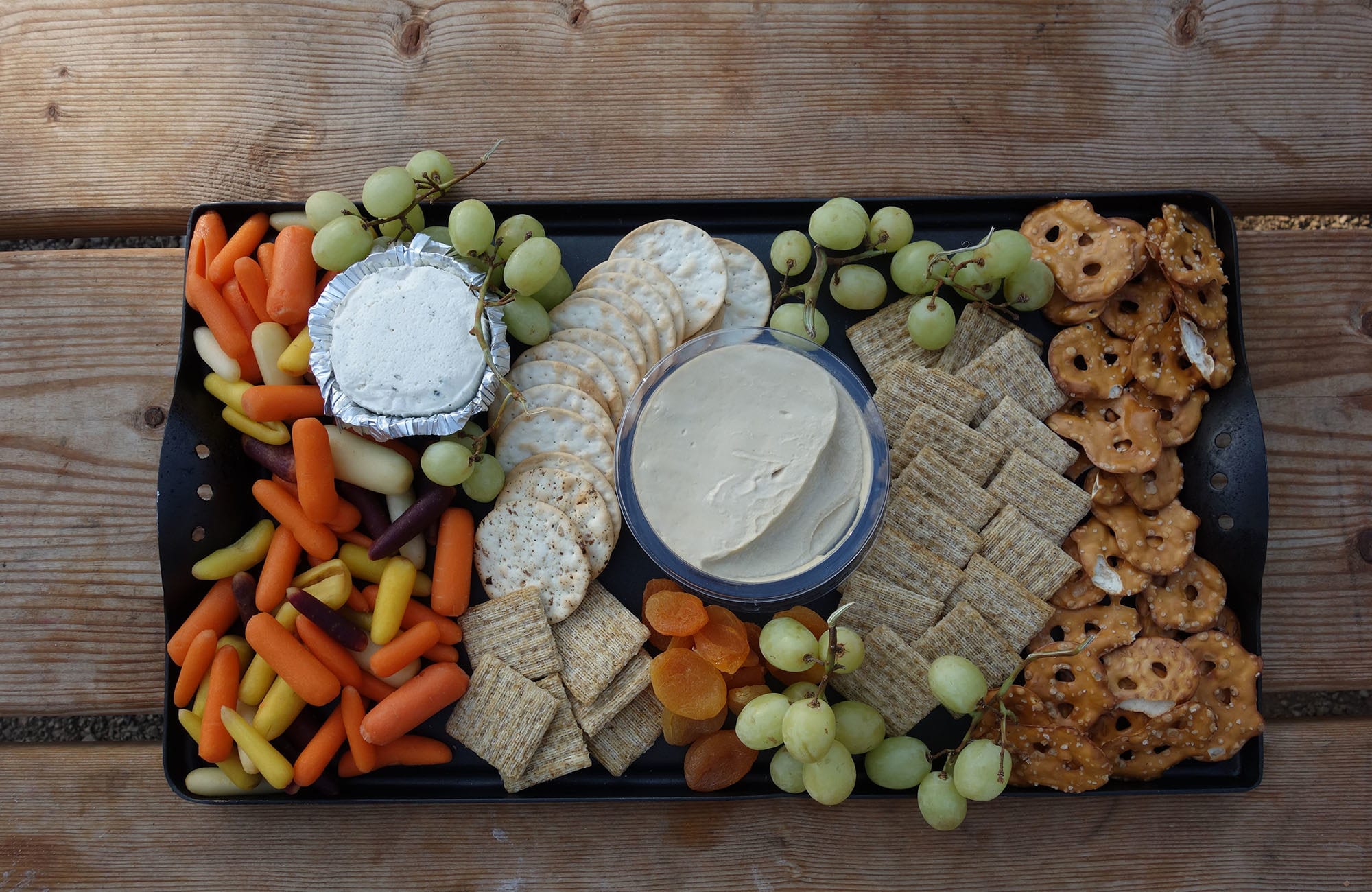 Sam Whitehurst chimes in with some creative food options you can make with limited access to ingredients!
Pantry goods: (n) pan-tree geewds – food items that keep, unrefrigerated for long periods of time, typically longer than that of a perishable foods.
Today, we're talking all about foods that you can make with the humble ingredients found in your pantry. Still wondering what these are? Think pastas and canned goods, rice and all things in a jar – the possibilities are not quite endless, but certainly these foods give you more time to decide how you want to eat them because their shelf life is rather long!
Pantry ingredients can make delicious meals just like their fresh counterparts! With the additional time at home these days and to avoid making unnecessary trips to the grocery store, your folks may have increased the number of pantry items on hand. If that's the case, or your folks plan to do this soon, then might I suggest these two tasty recipes to fill your belly!
Let's get down to it!
Homemade Hummus

(serves 5-6 people)
Truly, this is one of my favorite recipes – I make this hummus all the time. It is crucial to have a food processor or blender for this recipe, but these can be dangerous so be sure it's alright with your parents before using these kitchen tools. I've added some non-pantry variations at the bottom of the recipe that I highly recommend you try if you have these ingredients available! There's no tahini needed with this recipe, as the cannellini beans add the perfect amount of creaminess to replace that sometimes expensive and hard to find ingredient.
1 can chickpeas (15.5oz)
– 1 can cannellini beans (15.5oz)
– 3 medium cloves of garlic (peeled)
– 1 tsp red pepper flakes
– 3 tbsp olive oil
– 2-3 tbsp of cumin (to taste)
– Water (for looser consistency)
1. Drain chickpeas and beans and add them to the food processor. Then add olive oil and begin to pulse. If the mixture is too chunky, add a little water to smooth it. It can still be a little chunky before moving to the next step.
2. Add garlic, red pepper flakes (can be spicy, so leave these out if you don't like a kick), and cumin to taste. Cumin can be a strong flavor, so add little at a time and taste. *If you don't love garlic and want to mellow the flavor out some before adding it, crush the cloves and put them in ice water for 5-10 minutes first.
3. Run the processor until you get the desired smooth consistency and enjoy! This makes a lot of hummus, so be sure to share! Refrigerate any leftovers.
Variations:
Lemony Hummus – swap out the cumin for the zest and juice of 1 large lemon
Lemon-Basil Hummus – swap out the cumin with fresh basil (about a cup or more)  and the juice and zest of a lemon
Black Bean Hummus – swap out the chickpeas with black beans, but keep all else the same
Southwest Mac & Cheese
(serves 2-3 people)
I make this in the backcountry all the time – it's always a winner there, so why not bring this winner to my home kitchen? The perfect mix of cheesy goodness and southwest flavors I love – I hope you will love it too!
– 1 box Mac and Cheese*
– 1 can chicken (12.5 oz)
– ½ can black beans (15.5oz)
– ½ can corn (15.5oz)
– ½ jar of salsa (16oz)
– 1 taco seasoning packet
*I prefer Velveeta brand shells and cheese, though you could use Easy Mac (but you'd need butter and milk per the box instructions).
1. Bring water to boil, per box instructions for Mac & Cheese. Pour in your noodles, being careful not to let the cheese packet fall into the water
2. While your noodles are cooking, open and drain the cans of corn, black beans, and chicken.
3. With about a minute left in your noodles' cook time, add the half cans of corn and beans to the boiling water. Then drain all water off and return the mixture to the pan.
4. Add drained chicken and the cheese packet that came in the Mac & Cheese box (if using Easy Mac, you would also need to add butter and milk now). After stirring in the cheese until it's completely covering everything in the pot, add the ½ jar of salsa and taco seasoning to taste. For the taco seasoning, I like to add close to the entire packet, but I like it spicy! Add a little bit at a time and taste before adding more, until the flavors are just right!
Enjoy and DM us pictures of your creations on Instagram!
– Sam Whitehurst, Moondance HQ
Follow us on Instagram: