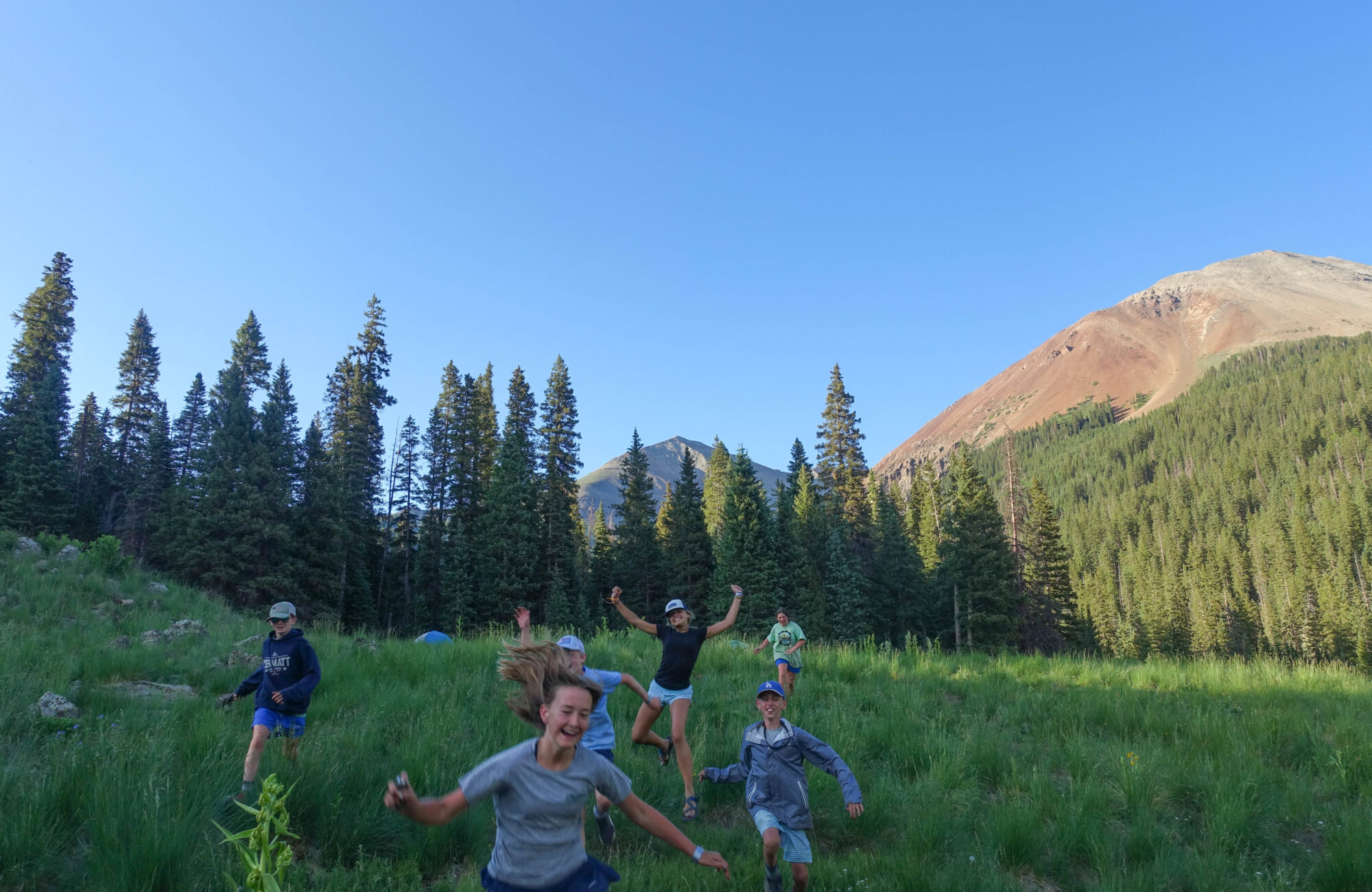 Freshman student Anna Mefford, from Atlanta, GA, starts her high school career writing for the Lovett student newspaper about a friends' Moondance experience. 
Back on the Bank: Freshman Scarlett Rouland Moondances Her Way To Friendship and Adventure
"It made me more of an open-minded person," she said.
Clearly, freshman Scarlett Rouland had a lot to do the day I talked to her, because she was still wearing her school uniform at 7 o'clock at night. Or maybe she's just a little attached, seeing how she's been here for 10 years. Scarlett was doing science homework before we connected via Facetime and was really looking forward to her shower. She had a great summer, and though she enjoyed time with her family, the most memorable thing she did was take a Moondance trip. If you haven't heard of Moondance, it's a summer camp, but not your typical summer camp, with cabins, a lunch hall, and a trillion kids running around. With Moondance, you take a 2 to 3-week trip with roughly 10 people from all over the nation. You can go anywhere from Jackson Hole, WY to South Africa, and the older you get, the more places you're allowed to go. For example, if you're in 8th grade you can sign up for domestic trips. Scarlett, a 9th grader, signed up for the Belize and Costa Rica trip and said she had the best time. Some of the trips involved helping the local community. "It made me more of an open-minded person," she said.
They did their work in a village called El Brujo, helping with plants and crops. They also got to get to know the people there and played many a soccer games with the little kids. Let's just say it was a humbling experience for her. She got super close with her group and her counselors, and they still talk every day. She grew the closest with Ariel, who lives in Raleigh, North Carolina, and another girl named Sophia, who goes to boarding school in Connecticut. But really, she "loved all of them." She also grew very close to her two counselors, Thomas and Blake. She says that Thomas looked like Steve Harrington from Stranger Things and they called him "Mom". Blake was super funny and though Scarlett says she was like "like our little mom," the group called Blake,  "Dad." Her favorite day was in Costa Rica. They started off with a 2-hour car ride to the previously mentioned El Brujo, playing music and really bonding on the bus. Their first task was to paint a playground, they then planted Coach, and were treated with lunch made by locals, which she says was absolutely amazing. They then went to mow the soccer field and clean the houses for two hours. They were "laughing through the heat," and super sweaty.
They all stayed in a cabin together, and a lady from the village came over and did a cooking lesson. She taught them how to make pupusa, which she said was really good. "It was like a quesadilla but better," Scarlett says. They also made homemade brownies with locally grown cocoa powder, which she said were the best brownies ever. Later that day, they had a special group Moonup, and Thomas "the mom" played the guitar while they were all crying. After the meeting, it started pouring rain, so they decided to play soccer in the rain. There was a lot of laughing, falling, and tackling each other with an "intense game" playing to 15. To end the day they took showers and went to bed, and that day was one of her all-time favorite days ever. Scarlett loved Moondance so much that next year she plans on going back, possibly to Spain and Morocco, or Croatia. She very much recommends Moondance to anyone who would be willing to get their hands a little dirty. "I feel more appreciative of what I have," she says, "seeing how other people lived." Back at Lovett, Scarlett plays year-round volleyball interrupted, and hopefully get to that shower she was so excited for. Let's hope for her sake she finally took off that uniform… and loves her sleep. She is also a very good baker and can whip up the best cakes. We concluded the FaceTime with a simple "goodbye." It was time for her to finish the science homework that I interrupted.
We are so excited to have both Anna and Scarlett back on board for another unforgettable summer! 
– Moondance HQ