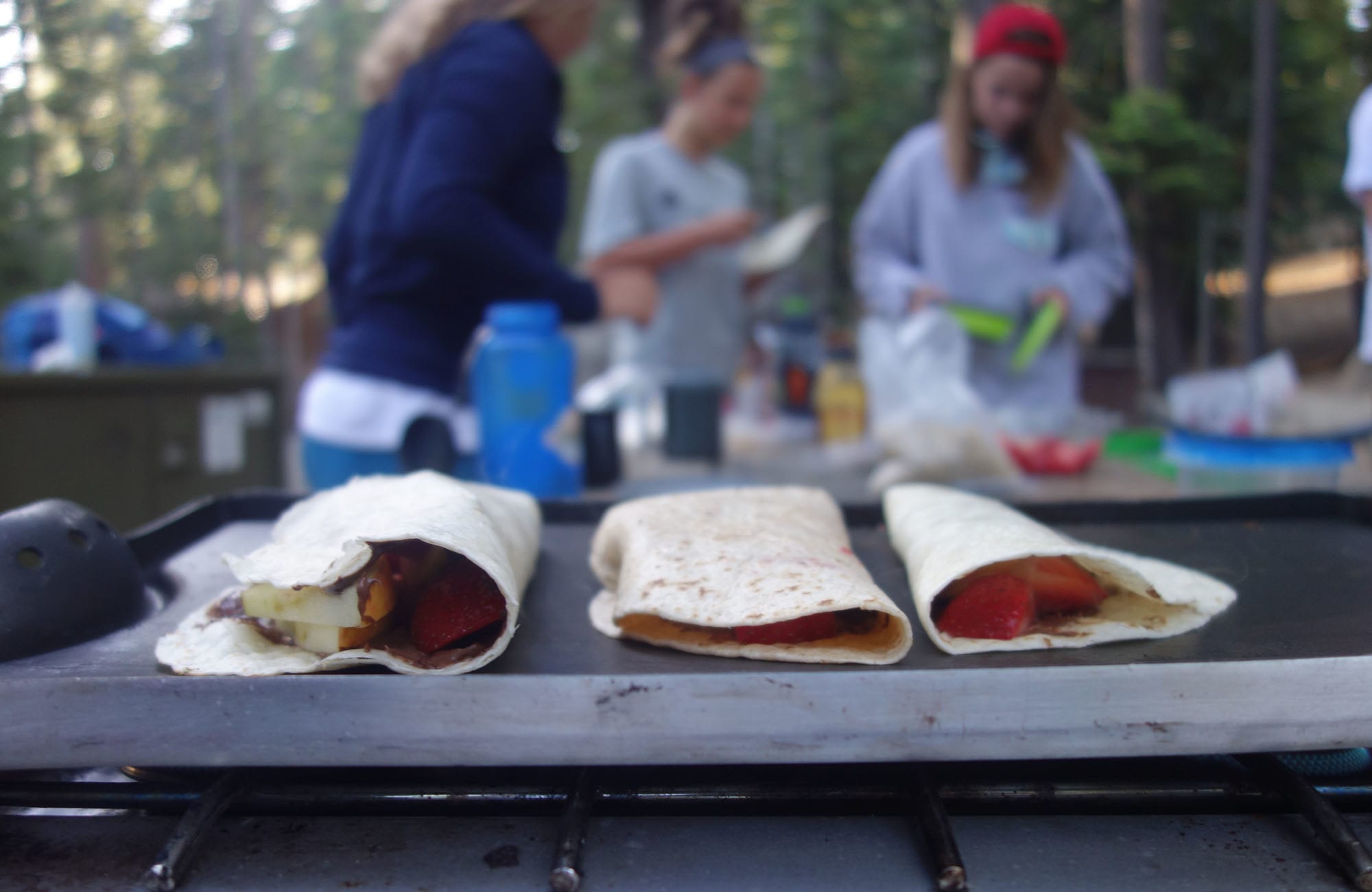 Food is a staple on every Moondance adventure, but it holds a special place on our Domestic trips.
Why?
Because you and your group get to learn how to prepare all types of camping-friendly dishes! In addition, Moondance leaders are skilled in front and backcountry kitchen techniques and are excited to show you the ropes. 
Some Moondance Mealtime Staples: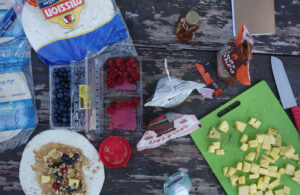 Food is always served family style. You and your group will sit down and break bread together, swapping stories about your experiences as you warm your bellies.
Cook crew eats last and cleans up. Everyone in the group will cook for one another at some point, and possibly multiple times, throughout the trip. Cooking for your new friends is a great service to your group, as it may come after a full day and can really bring everyone together.
Everyone needs to eat something! Food provides the energy you and your group members need to perform well in the activities in which you'll participate – whether that's a day of rock climbing or rafting down one of America's scenic waterways.
What is Moondance food like?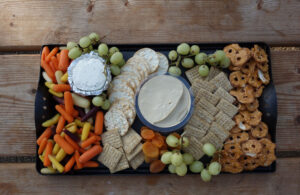 Moondance menus are different on every trip, depending on your leaders' styles, but typically they consist of many favorites like mac & cheese, burgers and hot dogs, spaghetti, burrito bowls, and so much more. Fresh options are offered at every meal, like veggies or fruits. Trust us, you'll never go hungry on a Moondance trip! Your leaders will find something they can make that you'll love. 
Many students return from their summers with a new insight into the incredible things they can create in the backcountry – from "Thanksgiving dinner" to a yummy pad thai, cooking in the backcountry really just takes some creativity! If backpacking is an activity on your Moondance trip, then expect to learn about portion control and the importance of a well-packed backpack. Food is heavy! Often, food is some of the heaviest stuff you'll carry on the trail, so it is important to balance the need to bring lots of energy-rich food with the amount of weight that your group can realistically hike with. But don't worry! Your leaders know how to organize and divide food to keep everyone's pack weight proportionate to their size and strength.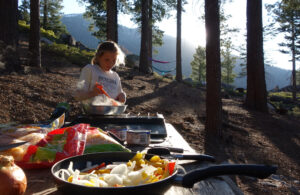 What if I don't have any experience in the kitchen? 
That's perfect! Come on your trip with an open mind and eagerness to learn a few essential techniques and you will be more than prepared for an amazing culinary experience. You have the chance to return home with new skills like proper knife technique and practice cooking with basic kitchen tools like griddle tops, saute pans, and family-size soup pots. Through this training, you'll feel more confident in your home kitchen and may even bring home a favorite recipe or two!
What if I have a restricted diet?
Let the office know prior to the summer! Most dietary restrictions can be met on a Moondance trip, but we do need to know specific information, such as all food related allergies, before your summer with us. The sooner you let the office know, the better we can prepare for the summer and ensure that you have an incredible food experience. As we've mentioned, food is a staple on every Moondance trip, and we strive to uphold that fact even if it means tailoring the groups' meals to fit a specific diet. We have worked with students who have dairy, nut, and gluten allergies along with students who choose not to eat meat – just make sure we know about your specific allergy before you come and we'll make a plan that works for you.
What are you waiting for?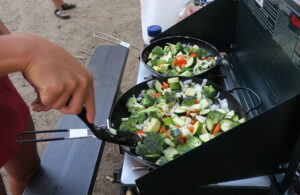 If trying new foods is holding you back from an unforgettable experience, then please call our office and see what we can do to work with your diet needs!
– Sam Whitehurst, Domestic Director of Operations