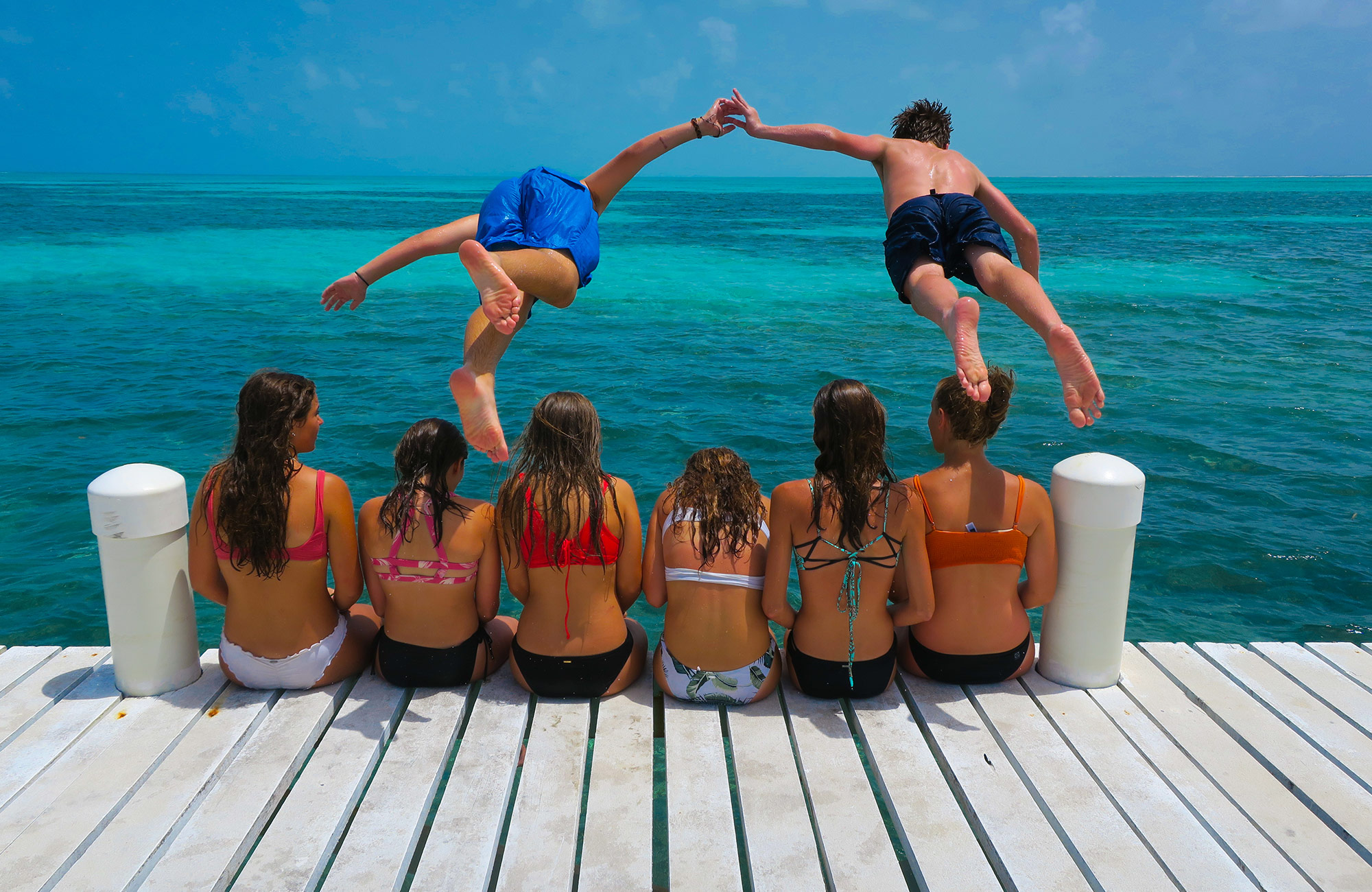 Gray Rixey dives into why the Moondance community is just as strong now as it ever has been and why it's so special.
My path to Moondance is a familiar story. I went on a trip as a 14 year-old, Pacific Northwest (who can relate?). It was amazing. I had the trip of a lifetime, I made incredible friends, and then I went home.
Seven years later, those memories brought me back to Moondance, now as a first year Trip Leader. There was no way I could have known then what an enormous part of my life Moondance would continue to be. In a way I think every student and leader can relate. I've found a home within the Moondance community that I'll cherish forever. It's a community that you helped build, and it will stay with you far beyond the last day of your trips. This is the community I'm leaning on now.
Fast forward, and we have all found ourselves in a strange new reality. The dangers of the coronavirus have banded our entire world together, and everybody is now doing their part to emerge safely on the other side. I'm still adjusting to working from home, staying home, and adapting to the lack of in-person social interactions I cherish so much (everybody can relate). Social distancing is driving the need for community up more than ever, and like it always has, my Moondance community delivers.
When I walked through the door of Staff Training my first summer as a Trip Leader, I was overwhelmed by the energy in the air. It was electric, a tangible difference from anything I'veknown before. All of the other leaders were fascinating, excited, and such interesting people. However, the craziest thing was how interested each leader was in me. They want to know your story and they care about what you have to say. I've never met a more caring, compassionate, and zany group of people than I have at Moondance, and that is what makes this community so special.
That energy carries over to every trip with every Moondance leader and every student. You aren't just a part of the Moondance community; you helped build it. We all arrive on our trips as strangers, but you leave as a family. The places we travel are great, and the activities are a ton of fun. But the people you are with, and the memories you make together each day, that is what stays with you when the trip is over. Those people are your community, and they will be there for you whenever you need them.
Moondance has given me more than I'll ever be able to repay. I've found best friends in the Trip Leaders I met at Staff Training, and I've made friendships with my students I'll cherish forever. My co-leaders have my unconditional trust, and these relationships will withstand any length of time. The best thing is, I know I'm not the outlier here. For every Moondance trip, each student and leader, their community is just as meaningful. Each trip is different, but the relationships you've built are all just as strong.
So now, when things are strange and times are difficult, lean on your Moondance community. If your trip was last summer, or if your trip was years ago, that community is still there, and they cannot wait to hear from you. Pick up your phone, dust off your stationary, or Google how to set up a Zoom chat.
Check out our Instagram to hear from some leaders on what the Moondance community means to them!
– Gray Rixey, Moondance HQ