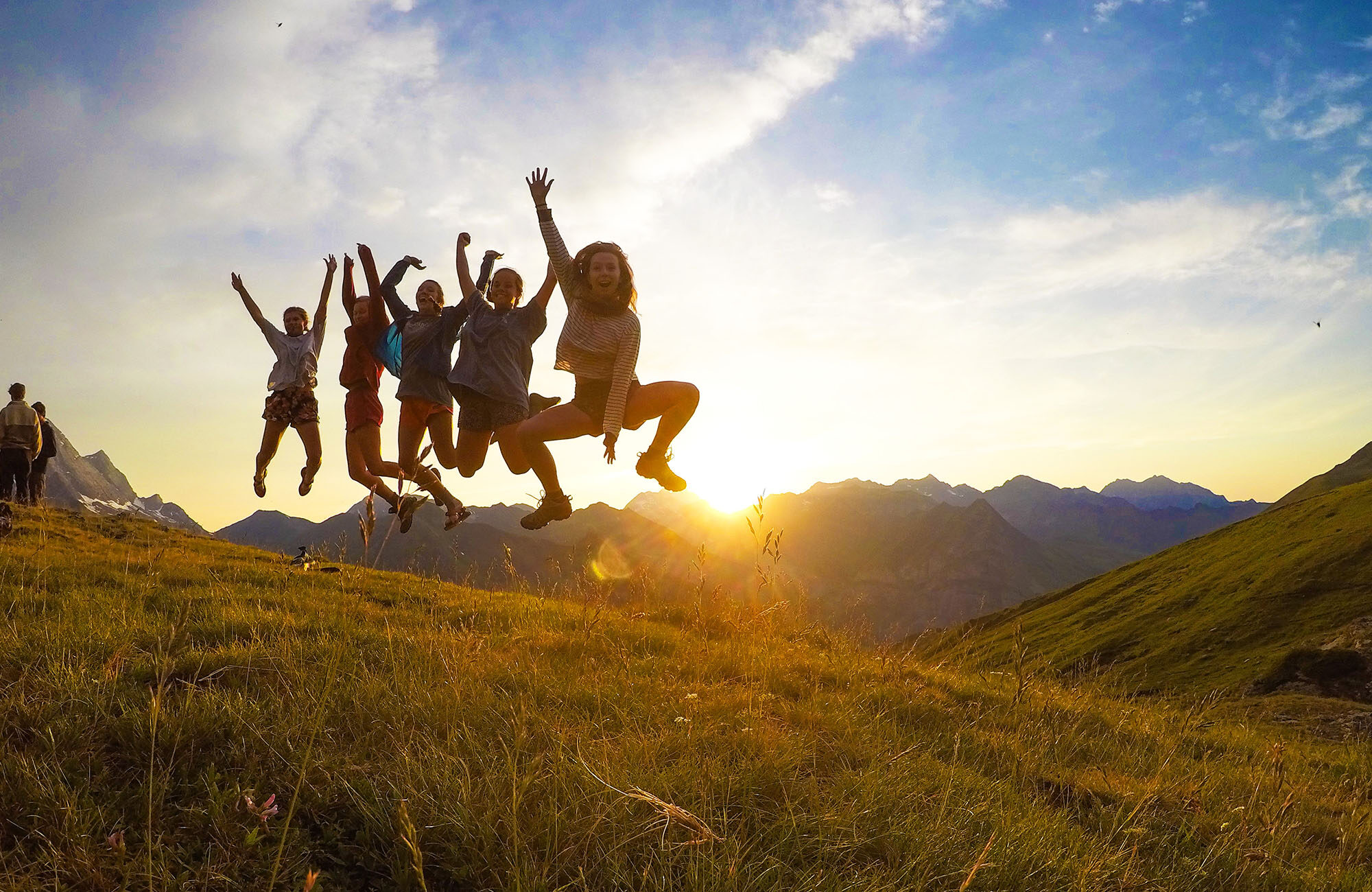 We are kicking off another year at Moondance and we are ready.
The last five months have been unlike anything we've ever experienced, as both individuals and a company. We have gone from prepping for Staff Training to suspending all summer operations within a matter of weeks. In some ways, it felt like Moondance was put on pause. A summer without students and leaders felt like we were really missing out on our annual fix of adventure.
Everyone who experiences Moondance, even if just for one summer, holds onto the magic of those memories forever. You experience new places, different cultures, wild activities, and incredible people. Those of us who get to linger in our Moondance moment for multiple years, come to love and rely on the magic of a Moondance summer and those who occupy it. Veteran Trip Leaders feel the loss of Staff Training, meeting a new co-leader, and loving new groups of students. Alumni students remember the feeling of building best friendships with strangers and adventuring as they never have before.
At Moondance HQ, August is typically a whirlwind of wrapping up the summer, saying goodbye to Trip leaders, and shifting focus to the next summer. August 2020 is different. We aren't emailing outfitters for a forgotten rain jacket or hugging our dear friends at the airport. However, we are shifting our focus to 2021.
Although we feel like we are missing something this August, we know how lucky we are to be a part of something we can miss so dearly. We are lucky to know people who have changed our lives. We are lucky to go places we have never been. So, we welcome that missing feeling because we know what we missed and we know we can always look to next summer to have those experiences again.
We have arrived in August with many more hours of sleep under our belts and ready to kick it into gear. Our love for adventure has been renewed. We look to the future, while holding our past summer memories close to our hearts.
What a gift it is to be a part of a community you long for. We can't wait to welcome more people into the Moondance family this year.
Check out all of our 2021 trip offerings here!
– Moondance HQ