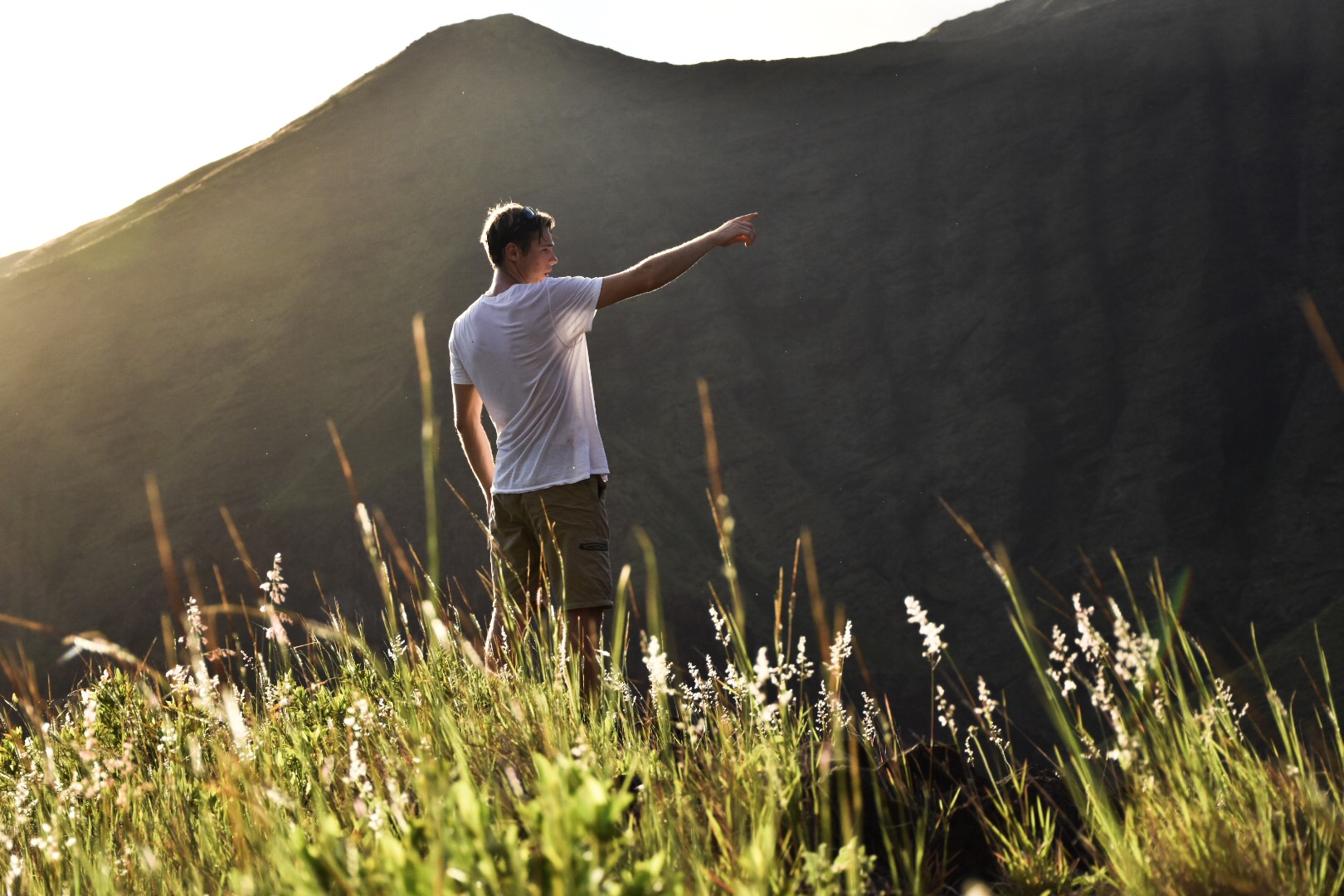 A few Moondance Leaders reflect on what they're thankful for this season, looking back on challenges they've overcome and ahead to new adventures awaiting them.
We are thankful for adventures, friendships, and new experiences. We are thankful for exploration and excitement rooted in genuine curiosity about the world around us. Sometimes, we have to take the time to remove ourselves from the day to day blur in order to recognize all we have to be thankful for.
Today, we take a step back and catch our breath in order to fully appreciate all we have to be thankful for every single day.
Recently I've had the realization that I am 27, and I'm in the prime of my life physically. I might as well step up to the plate and use my energy and motivation to achieve some physical goals that I've set for myself. So, a month ago, I ran my first marathon. I had always wanted to run one and had thought about it for forever, but I never put aside the time and effort to train. I decided three weeks before the race I was going to just sign up and force myself to do it whether I was ready or not.
I was in pretty good shape from having just led a Moondance summer and it felt like the time to do it. So, after a three-week crash course, which mostly consisted of daily hikes in the West Maui Mountains and three longish 10+ mile runs; I was ready. Well, not really ready, but as ready as I was ever going to be on such short notice. Sure, I didn't break any records, but I finished. I ran most of the way, and I only had a few hiccups.
On the 18th mile I almost didn't make it to the bathroom. On the 24th mile I almost hit my head on the guardrail. As I slowly but surely puttered my way through the last several miles, I went to extend my left leg and it completely seized up. I fell to ground and had to manually extend my leg using my arms. When I reached the 26th mile, I started uncontrollably crying and received some very funny and concerned looks from the runners around me.
The final two miles were the most physically challenging thirty minutes I've ever experienced. Despite the seemingly reckless manner in which I approached this challenge, and the severe pain I experienced during and after the whole ordeal, I am so thankful. I am thankful for inspiration. I am thankful for my body and my health. I am thankful for encouraging conversations with friends. I am thankful for the feeling you get when you accomplish a goal. I am thankful for times when I am surrounded by people who are actively striving to be the best version of themselves.
Are We Thankful? Why, yes, of course we are. I love this question, and I think it's something we should aim to ask ourselves every single day. When I focus my gaze on the blessings present in my life versus what I am lacking, my entire perspective changes. I become the best version of myself.
– Jonas Hill, 7th Year Moondance Leader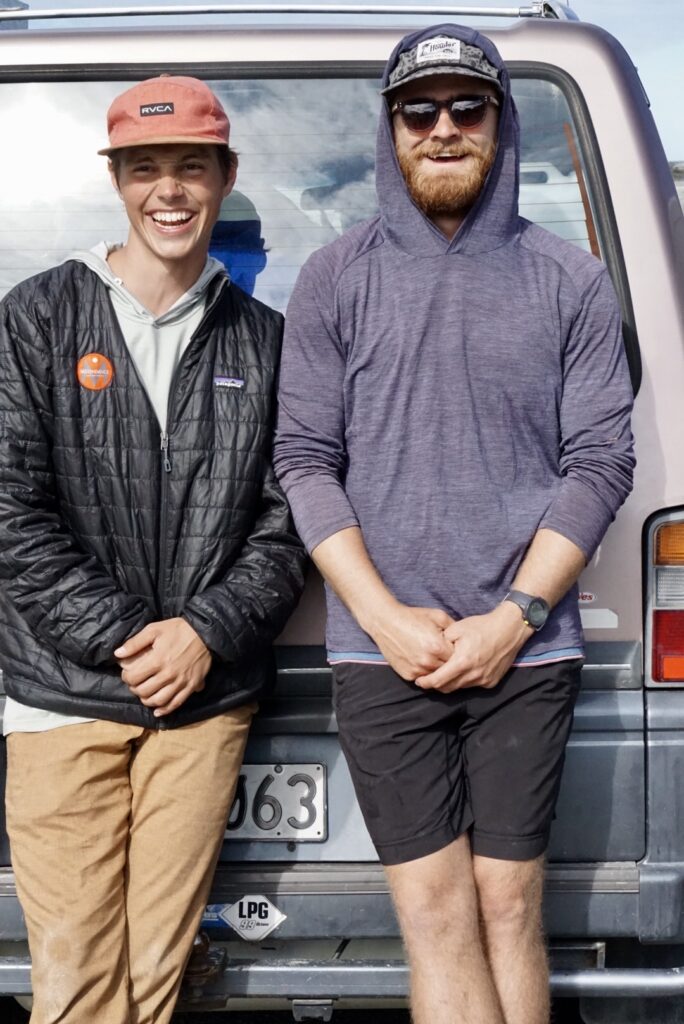 Greetings from the South Island of New Zealand! We have had the time of our lives surfing, camping, and making new friends. Some quick highlights: munching on NZ green-lipped mussels we hand-plucked in Double Bay, taking a dip in the COLDEST water we've ever been in at the Blue Pools, hiking the Pinnacles on the Coromandel Peninsula, sea kayaking in Abel Tasman National Park. We fished for brown trout in the Fiordlands, checking out Milford Sound along the way.  We got chased out of the surf by a sea lion at Sandfly Bay, and have met tons of cool people from all over the world!
So, are we thankful? You're dang right we are. Besides the classics (family, friends, life, Moondance, food, etc.) recently, we have been feeling extra thankful for the unfamiliar and the unexpected.
Daily routine is definitely a good thing. Routines can be beneficial to our health and sanity, allowing us the ability to accomplish a whole lot within the span of a day. That being said, breaking the routine, removing ourselves from familiarity and doing something we've never done before, can make our lives feel more complete and enriching. Breaking the routine in wholesome ways can make the routine all the more effective when we decide to return to that structure.
To us, traveling is a perfect way to step outside of our typical routines. When you are traveling, you tend to encounter new things on a daily basis – that's the joy and the point of going on the journey. If you accept a new experience or go to a place you've never been before, you rid yourself of expectations. You will more likely than not be pleasantly surprised by what you encounter, and you will definitely learn a thing or two.
There's a funny little paradox of the human condition – when you're far from home, you can't help but long to be back with familiar faces and comforts. But, when you're back home, the monotony of a daily routine can make you crave an escape on the other side of the planet. Traveling makes you appreciate home a bit more, while simultaneously making you appreciate being away from home.
We are thankful that we have the ability to assess and affect ourselves and our surroundings – if we don't like the state of mind we're in or if we aren't satisfied with where we are, we have the power to change that. We have the power to go to New Zealand or simply get outside. So go out there and do something that makes you happy! 
– Wick Bushong (4th Year Moondance Leader) & Robby Cowan (3rd Year Moondance Leader)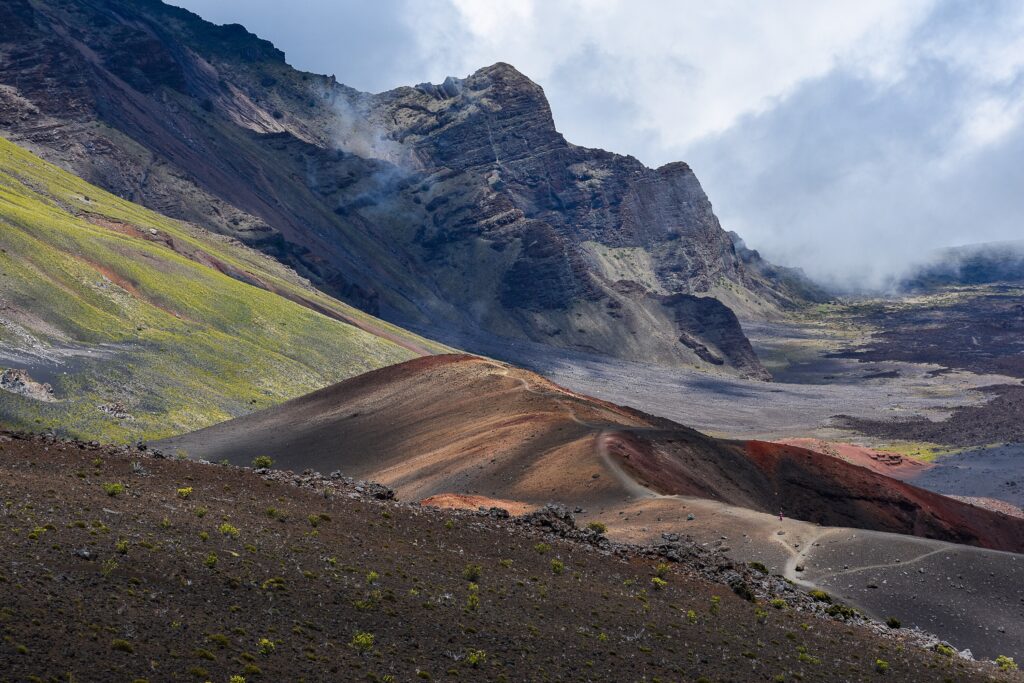 When I hear the phrase, "Are we thankful?", I'm taken to a table with food in front of me, friends sitting on either side of me, and my pal, Rob McAlister, posing the question before we indulge. And asking that simple question, "Are we thankful?", has become a habit of mine whenever I find myself at a table with food and friends.
Are we thankful? And the answer is always yes. We are so thankful for so many things in the privileged life that we have been blessed with. But recently I've been feeling especially thankful for something that I often take for granted. What could I ever take for granted in this beautiful life? And the answer is community. It seems as though, for my entire life, community has just always been there, as if it exists like the oxygen in our atmosphere. But as I've gotten older, I've come to realize that community is something that requires quality time, energy, love, and mutual support.
I have learned about the needs of community from my house plants. They need the right amount of sunlight and water and love and when I neglect them, they die. Pretty quickly. With its shriveled brown leaves, the blechnum fern sitting on my coffee table is telling me that it can no longer give me its lively, bright green happiness because I didn't give it what it needs to exist in our reciprocal relationship. The same goes for the friends and loved ones in my life. Even if they're the kind of friends "that will always be there no matter what," they still need quality time, energy, love, and mutual support (and the right amount of sunlight and water, too).
I have discovered a wild, fun, adventurous, and loving community through working for Moondance for so many years. And for some crazy reason, my partner and I decided to move 3,000 miles across the Pacific Ocean to the small island of Maui. We really struggled during our first few months of living here because we couldn't understand why we would ever choose to be so far away from the community we love so much. But, after a year of living here, we have gained an understanding of community much deeper than we've ever experienced before. We feel that we fully understand the weight of what it means to exist within a community and the true importance of this community in our lives.
We have been blessed with a beautiful and supportive group of friends here on Maui and it has helped us see that "community" has many different definitions in our lives. Community is not just the people who live in close proximity to us or who we spend all of our time with. Community is made up of the people with whom we find fellowship with, whether they are near or far. It is those friends in our lives who sit with us in Church on Sunday morning and hang at the beach all afternoon. However, community is also the friends who climb mountains with us in the summertime and call us regularly to discuss the important questions in life.
No matter where we are in the world, we know that we have a roaming community that is always there to support and love us. We are committed to dedicate time and energy to our friends, no matter where they are in the world as well. We have accepted that we have wild and adventurous hearts and that the community we enjoy right now might soon be the community that is far away. And the friends that are currently far from us, might soon be sitting right next to us on Sunday afternoons.
However our adventures pan out in this life, we know that our plans will always be undulating. Life will always be changing. And with that, our communities might change as well. But we know the secrets to maintaining consistency in community from afar (or at least we think we do), and we think we're starting to get pretty good at it. So, I am expressing gratitude for all of the communities in my life because you give me quality time, positive energy, support, and, most importantly, love (and just the right amount of sunlight and water).
– Mimi Middlebrooks, 4th Year Moondance Leader