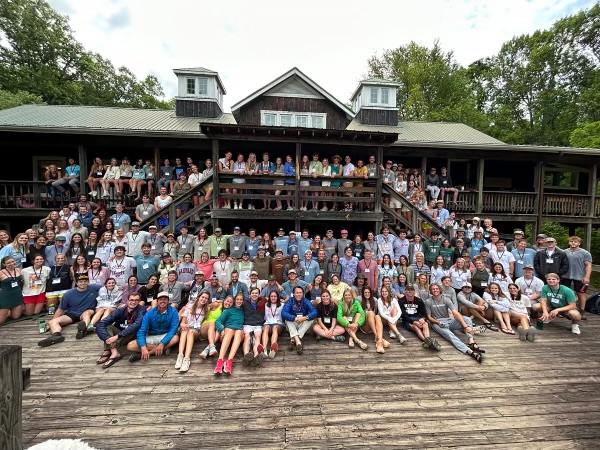 As we wrap up summer 2023 and begin to look ahead to next season, we wanted to write a quick thank you note to our Trip Leaders. These 151 incredible people impacted countless lives and were the foundation for our success this year. From visiting them on college campuses, to meeting them at Staff Training, to the summit of Mount Kilimanjaro, and beyond–we are so proud of each and every one of them!
No one can describe the feeling of being a Moondance Leader, like a Moondance Leader, so here are a few quotes from them about their experiences this summer:
"I think Moondance is the most special company that exists, I cannot believe that I got the chance to make a difference in these girls' lives and possibly help them in ways I wish I had been at that age. I hope I gave as many of them as I can the experience of a lifetime, and taught them everything that I could while having tons of fun! I think that Moondance is doing amazing things." – Anna Carroll, First Year Leader, Hawaiian Islands
"I have had such an incredible time here so far and I am so thankful to have found this community." – Ben Ringers, First Year Leader, California
"Moondance is simply the BEST." – Ben Belden, Second Year Leader, Iceland
"Moondance has been so refreshing for my spirit. Thank you so much for this opportunity. I feel fully aligned + invested in what y'all do and I can't wait to bring that same joy + energy to my students this summer." – Rose Maxwell, First Year Leader, Kilimanjaro
"I feel like I grew so much this summer. This summer was so special to me and something I'll never forget. I am so grateful for Moondance for giving me a chance!" – Anna Rogers, Second Year Leader, Spain + Morocco
"Please know I think this is the best job I will ever have. I love this team and am grateful for each and everyone of you for making this summer what it was. – Ava Nixon, Second Year Leader, Thailand
"This summer was perfect and I am so beyond thankful. This was the greatest summer of my life and I'm so grateful to have gotten this opportunity. I met the greatest people and had the coolest experiences and I'm so happy." – Caroline Garrett, First Year Leader, Belize + Costa Rica
"This was such an incredible experience and I will be forever grateful to be a part of the Moondance community. Thank you!!" – Dan Higgins, First Year Leader, British Columbia
"I love this company and everyone who works here. Every time I leave a moondance event I feel better for having attended. I can't wait to work for Moondance again if I'm given the opportunity." – James Mullen, Second Year Leader, Slovenia
"Definitely felt the magic this summer. Moondance creates this magical dimension almost, away from time and sometimes reality. Bring 12 strangers and 2 leaders together for 17 days. Spend every single moment doing the coolest things in the coolest place with delicious food and not a single care or worry about a clock or technology. Unmatched, No one does it like Moondance. Thank you for all that you do! It was an honor and privilege working here. An experience and a summer I will remember for life. I am better because of you all." – John Shoemaker, First Year Leader, Madeira
It is our goal that working for Moondance becomes the best job you ever have. We are hopeful that these words will inspire the next generation of Moondnacers to apply for the Trip Leader position when our Application goes live on Tuesday, September 5th. We cannot wait to see who is up next!
With Gratitude, 
The Staffing Team
Sandra Davis + Suzanne Hollis + Owen Roberts