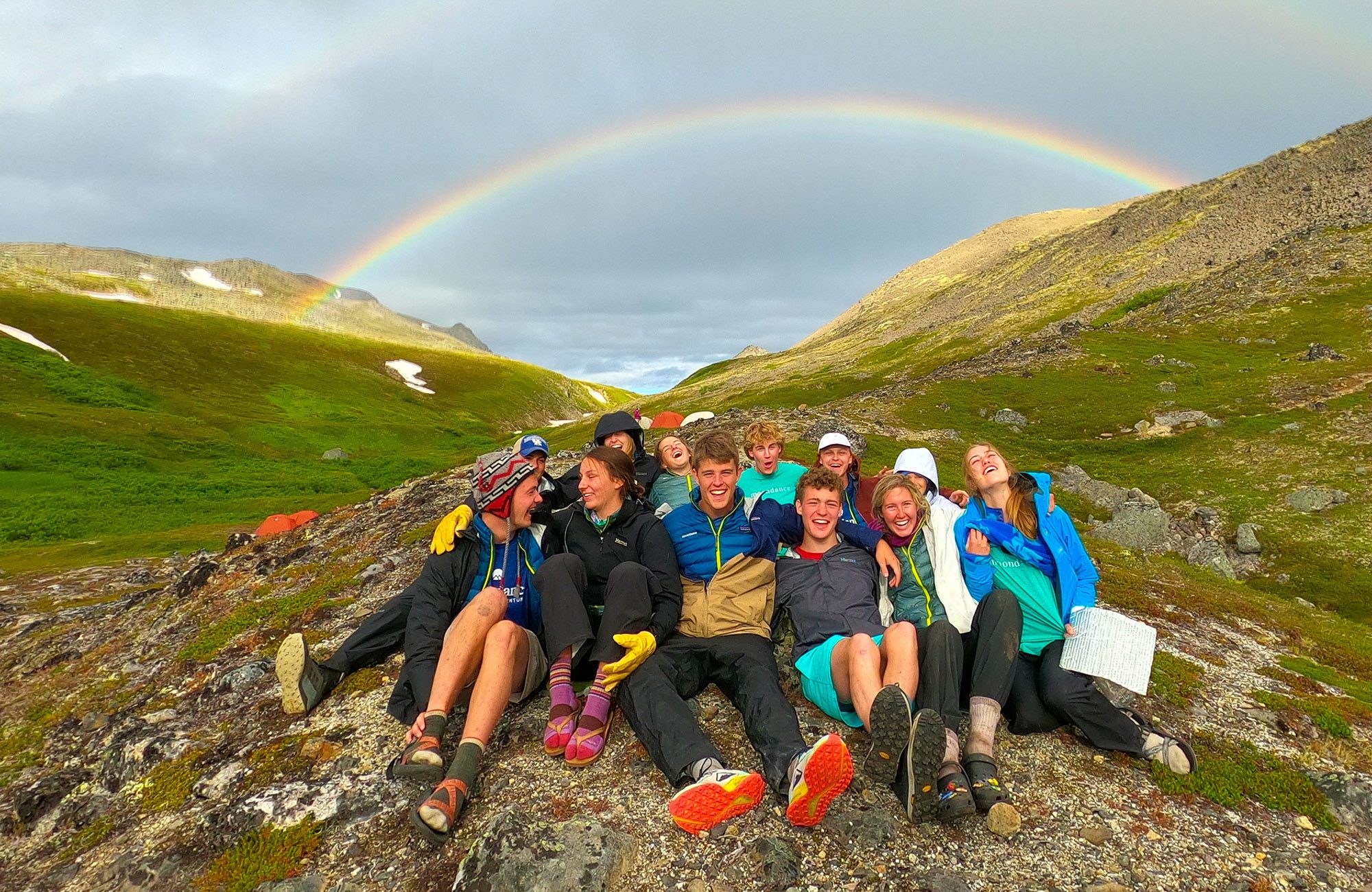 Moondance was all over the United States map this past summer, and we can't wait to do the same in 2022.
This past summer was one like Moondance has never seen before. But, it was one of Moondance's most memorable and successful summers to date. We did not run our international trips due to the pandemic; however, we were all over the continental U.S. We had four new trips run: British Columbia, Yellowstone, The Olympics, and Canyonlands, and they were all received so well that we are offering all four of those trips for our upcoming 2022 season.
So, why was this summer as great as it was? Because Moondance isn't about the location, it's about the experience. Once you travel with Moondance, you will see that you could be anywhere in the world with us, and you will be challenged, encouraged, and inspired. You will walk away from your summer, no matter where you go, feeling like the most confident, adventurous, and truest version of yourself.
With 14 different locations and 108 sections of domestic trips, Moondance was definitely all over the map this summer. Our students mountaineered the tallest mountains in Washington, received their PADI open water scuba diving certification in the islands of Hawaii, sled down the famous Colorado sand dunes, summited the renowned Mt. Shasta in California, navigated the rapids of Cataract Canyon, ice climbed and traversed the Root Glacier in Alaska, rock climbed Monkey's Face in Oregon, and backpacked through various sections of America's most treasured backcountry.
Though those activities were absolutely breathtaking, challenging, and FUN, they weren't the most notable takeaway from our trips. Rather, our students grew from these experiences in the way they gained a newfound appreciation for the outdoors, a newfound sense of what genuine community is supposed to be like, and a newfound confidence that will forever be instilled in them. Experiencing Moondance is life-changing, regardless of the destination or even the activities in each destination (though they are all pretty cool!) Don't believe me? Hear from some of our 2021 Alumni:
"Moondance has been the single greatest adventure of my life. It has helped me to expand the boundaries of my comfort zone, and it has helped me grow as a person. I love the people here and I feel that I have developed close and personal bonds with each and every person." –  Stephen Neill, '21 Hawaiian Islands Student
———————————————————————————————————————————————————————-
"My Pacific Northwest trip was the best trip of my entire life. I learned more about myself and who I am as a person that I could've anywhere else. Pacific Northwest was an experience that I wouldn't trade for the world and I would do it ten times over if I could." – Helen Sands, '21 Pacific Northwest Student
———————————————————————————————————————————————————————-
"Moondance has changed my perspective on life for the good. I truly learned to live in the moment, whilst creating relationships and memories that will last a lifetime." – Jared Sturisky, '21 Big Wild Student
———————————————————————————————————————————————————————-
"I really, really enjoyed my summer. Three week domestic trips have continued to be my favorite." – Zoe Krumwiede, '21 Yosemite Student
———————————————————————————————————————————————————————-
"This is the best 2-3 weeks you will ever have. Choose a trip, don't go with anyone you know, and be prepared to be blown away by everything." – Caroline Fahrney, '21 Maui Student
As you can see, our trips across the USA this summer were well-received, to say the least, and not because of their itineraries but because of their one-of-a-kind, irresistible Moondance Experience: the kind of experience that has you counting down the days until your next summer with Moondance, the kind of experience that has you yearning for that freeing feeling you get when you are celebrated for being your truest self on Moondances, and the kind of experience that makes you want to be that truest version of self at home. And that, my friends, is what Moondance is about: growth, perspective, community, and adventure.
We are so excited to offer so many wonderful trip options this summer, for new families and returning. Check out some of our 2021 Domestic Trip Highlights on our Youtube and see the magic for yourself.
Let Moondance be part of your journey this summer.
– Moondance HQ