April 7, 2020
Thank you all for your continued support during these challenging and unforeseen times. Everyone here at Moondance HQ is thinking of everyone in our community: our students and families, our leaders, our alumni, and our local partners. Moondance HQ will be closing our office beginning Thursday, April 9th and remain closed until Monday, April 20th, as we will be sheltering during this ever changing situation. We may not be able to respond to you immediately. To read our decision about cancelling international trips, please see the update below from April 1st. We will be making the decision about operating domestic trips on or before April 30th.
May you and your family remain safe and healthy during this time. Moondance is thinking of you.
April 1, 2020
Thank you for your support as we navigate this most difficult time.  These last few weeks have been incredibly challenging for so many around the world.  Moondance has weathered many challenges in our 25 years (9/11, the recession in 2008). We are determined to weather this storm too, but we need your support so we can continue providing life changing experiences.
The coronavirus has made a catastrophic impact on lives around the world. The safety and well-being of our Moondance family will always be our top priority.   We have been monitoring the developing situation daily and adhering to the guidelines set forth by the CDC, WHO and all government bodies.  We continue to be in contact with our partners on the ground around the globe.
With the rapid and continuing spread of COVID-19, we have no choice but to cancel all of our international trips for the 2020 summer. Borders are closed, countries and states are on lockdown, and there seems to be little relief in sight.
We will make a decision about operating domestic trips on or before April 30th. 
We regret the impact this will have on your sons and daughters.  They need to be outside and romping with new friends, but we are not able to provide the exceptional experience we want everyone to have on their Moondance trip in light of the coronavirus and its many ramifications.
We hope that many of you will postpone your trip this summer and elect to join us again in 2021.  As a small business, this would allow us to manage cash flow and continue to provide and improve our unique trip experiences when the time is right.  Our team is working from home and available to answer your many questions. We anticipate high call volume so please be patient as we answer parent questions as we receive them.
We want to thank you for the kind words of support you have shared with us recently.  Our commitment to provide young adults with a "Trip of a Lifetime" remains the same.  We have some difficult days ahead, but we will get through this and be more ready than ever to offer an exceptional experience to many next summer.
We appreciate your trust in us.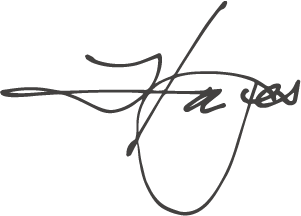 Hayes Hitchens
President + Founder