February 24, 2021
For the past year, our lives have been impacted in unimaginable ways as we have experienced the devastation from the Coronavirus.
The health and safety of all at Moondance—students and leaders—remain our top priority.  While there is very promising news regarding the vaccine rollout, there are no guarantees that it will happen in time to change the course of our summer programs.  Additionally, as of now, the vaccine is not approved for children under 16 years of age.
Many International borders remain closed and we are uncertain when they will reopen.  With the reality of border closures, we have made the very difficult decision to pause our international destinations for the summer of 2021 with the exception of the British Columbia trip.  We understand this news will be disappointing for many who have anxiously awaited a Moondance experience for nearly two years.  We are deeply sorry for the impact this may have on your family—and especially for your sons and daughters who are eager to emerge from this unprecedented moment in their lives.
We do feel confident that we can safely operate our Domestic trips in 2021.  We have a limited number of exceptional domestic options for many who simply want to experience a fun, life-changing journey.  We wish we could accommodate all students and hope you understand there are many issues beyond our control.
The Moondance style of travel—small groups in outdoor settings—is well suited to these unusual times.  We feel confident that kids just want to "experience Moondance."  It matters less where they are going than whom they are going with.  It really is all about the journey.
This season will undoubtedly look different than any previous summer.  We plan to operate in a world where COVID-19 is still very much a part of our lives.  This will require adjustments to how we will operate this summer.  What makes sense today may not make sense tomorrow.  While we can never eliminate all risks associated with being out in the world, there are many things we can do to make travel as safe and responsible as possible.  We have developed new policies and protocols to deal with COVID based on current industry standards and the latest recommendations from the CDC, WHO, and state and local authorities, you can view them here.
Our commitment to provide young people with a "Trip of a Lifetime" remains the same.  This upcoming summer may be one of the most memorable of your child's life and we take this responsibility seriously.  We understand that the decision to travel is a personal one.  What matters most is that you feel comfortable with your decision.
We appreciate your trust in us and appreciate your flexibility as we navigate this changing world together.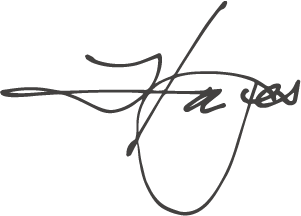 Hayes Hitchens
President + Founder
Our website will not reflect current availability until after March 12th. Enrollment is currently open to students where enrolled in international trips. Enrollment for new families will begin again on March 12th. Please reach out to us at 800.832.5229 or admisisons@moondanceadventures.com with additional questions.