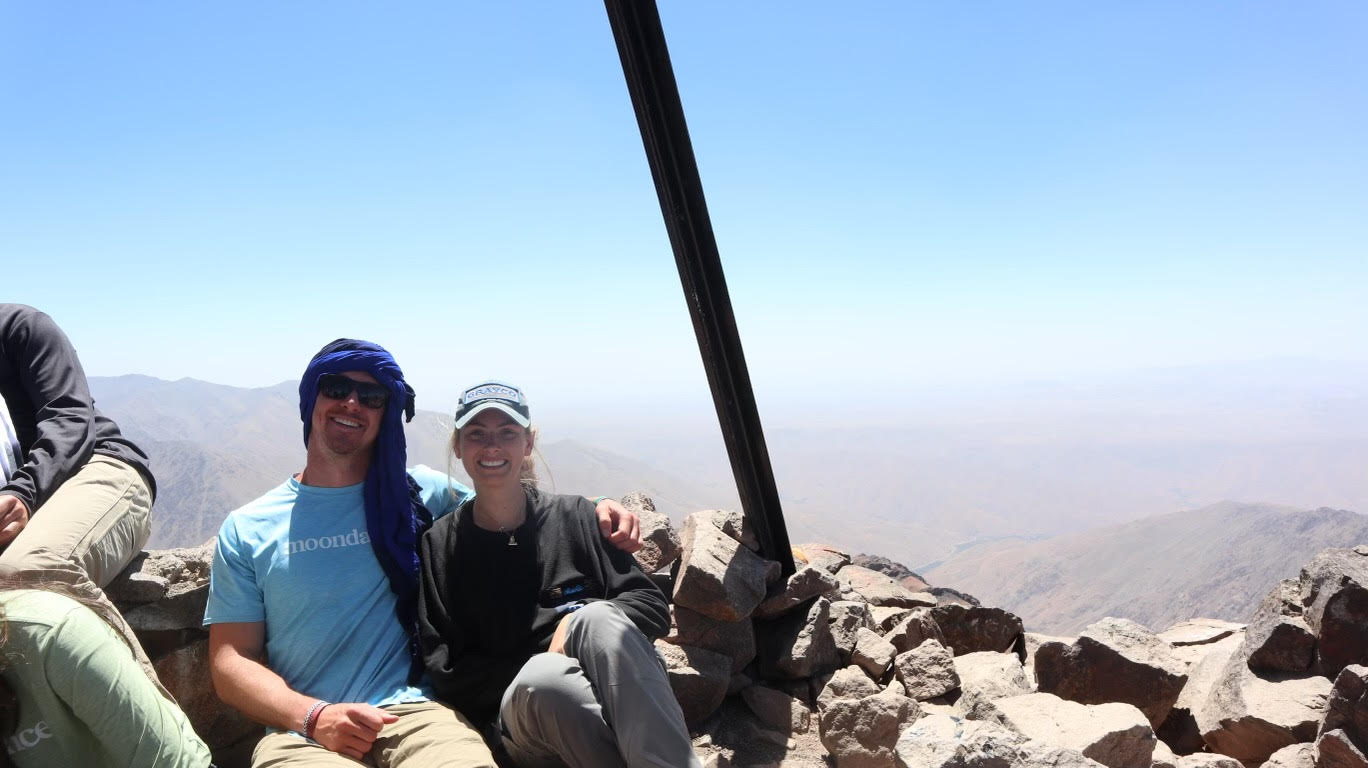 The countdown to the launch of our Staff Application is officially on! We are two weeks away from going live. Check or website on Tuesday, September 5th to apply!
In the meantime, here are some words of wisdom from legendary Moondance Leader, Stewart Roddey–
What a blessing it was to return to the field. After a Covid-induced hiatus from leading, I entered the 2023 summer with a burning desire to lead another trip of a lifetime. I was ready to knock this summer out of the park, hoping to leave it all on the field. Acknowledging that self-proclaiming a trip as an experience of a lifetime is certainly a bold claim that reuses a worn out anecdote. However, I use this terminology deliberately, as my life will forever be changed by my experiences in the field with my incredible coleaders and students of Moondance Adventures. 
I've been fortunate enough to return to Staff Training the past few years to help teach lessons and keep my Moondance spirit alive, though this has merely scratched the surface of my ongoing yearning for another full Moondance summer experience. This year, I got to walk into the Staff Training experience with a deeper purpose. This year was different. I had an extra pep in my step knowing that I was, once more, preparing to lead a trip. Walking through the front door at Staff Training, I soaked in the anticipated wave of joyous reassurance that awaited me. I felt my stress and distractions melt away. There were new faces and personalities for me to meet but the welcoming spirit that I have become so accustomed to greeted me like an old friend. I was living my life with intention once again in the community that I hold so close to my heart.
For the past few years, I left Staff Training with a bittersweet sting, knowing that I would not be boarding a flight with my co-leader and an eager sense of excitement. I spent each of these 5.5 hour drives back to Nashville reflecting on the fond memories and relationships that have filled my heart to an overflow. Each of these drives included tears, laughter, FOMO, and joy. In my own terminology, staff training scrubs your soul, leaving you with a refreshing sense of joyful fulfillment. Staff Training allows you to discover your full potential and reveals the steps that you need to take to accomplish your lofty goals for the summer and life beyond. This go round, I got to leave Staff Training with a sense of purpose, knowing that I had a group of students that I was about to meet and an incredible trip laid out for me to experience with a legendary co-leader. I boarded my flight to Madrid with a healthy balance of nerves and excitement. When I reunited with my co-leader, I was overcome with an empowering boost of joy. We were ready to do this. We were empowered and responsible for sending these students home with teary eyes and full hearts. Fortunately, I can confidently say that we did just that. I got to end my summer with that all-too-familiar feeling that has brought me back to Moondance time and time again. 
The satisfying feeling of delivering the "Moondance experience" is addicting. The chance to change a student's life is a blessing. After yearning for the chance to build another Moondance family dynamic that is saturated with once-in-a-lifetime memories, I delighted in the satisfaction behind accomplishing that goal with my co-leader. This feeling is darn near impossible to replicate, which categorizes it in a league of its own. I miss my students. I miss my co-leader. I miss our trip and I smile from ear to ear every time I reflect on our 14 magical days together. 
Cheers to this contagious lifestyle and community of life livers. I love these people. Care to join us?
–Stewart Roddey, 5x Moondance Leader, 2016-2020, 2023