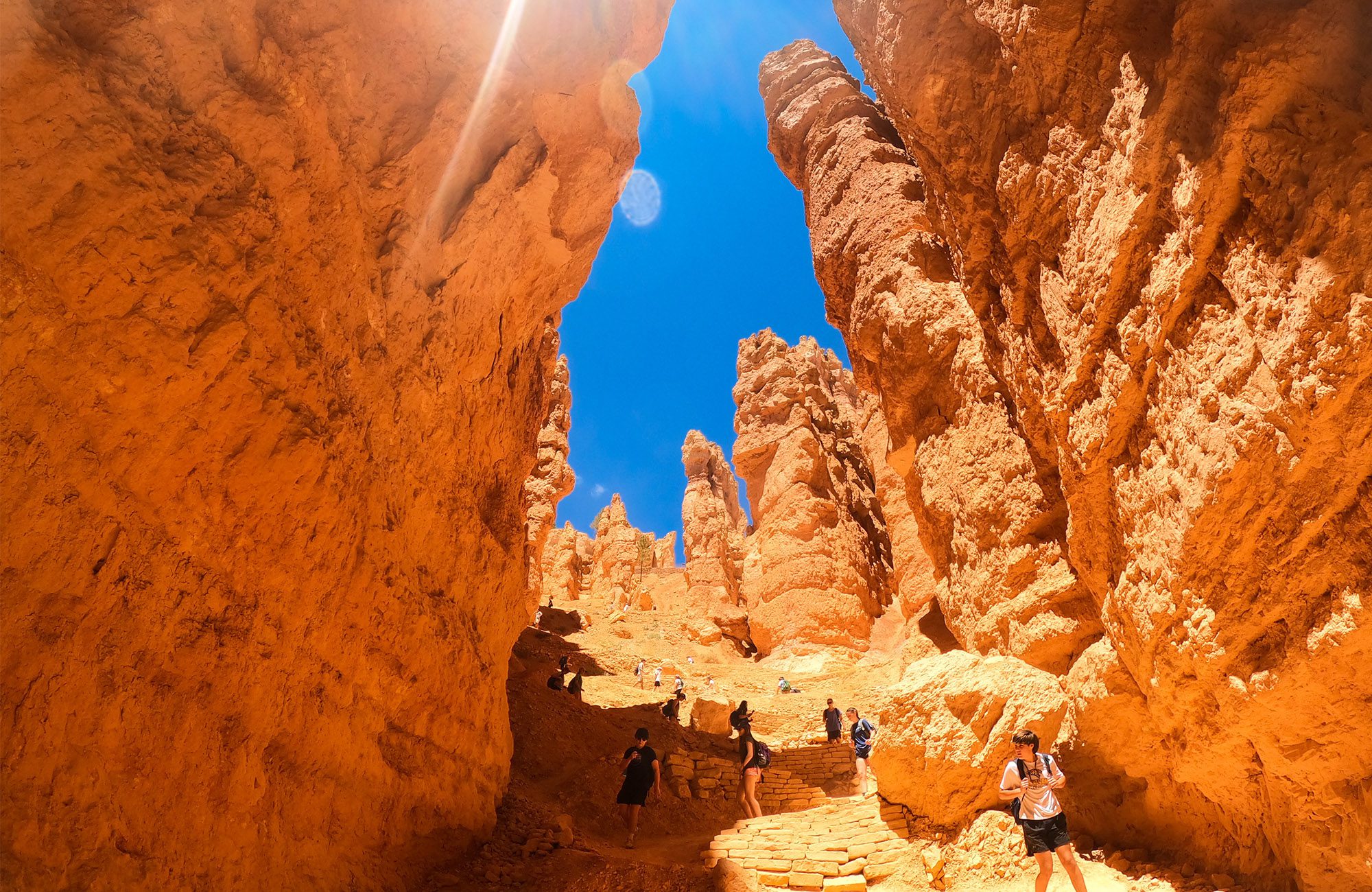 Hi Future Moondance Leaders; it's a pleasure to meet you.
We here in the Staffing Department are tasked with searching colleges, climbing gyms, and caves for the most dynamic and charismatic people on the face of the earth: Moondance Leaders!
As you continue through the application process, you will become more familiar with us. Since you will be submitting short/long application questions to us, getting on the phone for interviews with us, and possibly visiting our office for a chat in Nashville, TN to meet us, we thought it would be a good idea for you to get to know more about the three of us as we begin to learn more about you.
Kit Sommi a.k.a. 'The Equalizer' – Director of Staffing
Kit has been a part of the Moondance staff since 2018. She led o
ur Big Wild and Chamonix trips before coming onboard as a member of the Admissions Department. After a year working in Admissions, Kit got a hold of herself and realized that the Staffing Department is The Best. Kit now finds herself as the Director of Staffing for Moondance Adventures and had a wildly successful 2021 season; our trip leaders this past year ROCKED. Kit has a knack for discerning fact from fiction, which is why we call her 'The Equalizer,' so I would be wary about fluffing up your passion for the outdoors in front of her; she's The Real Deal.
Jackie Faustin a.k.a. 'Sunshine' – Assistant Director of Staffing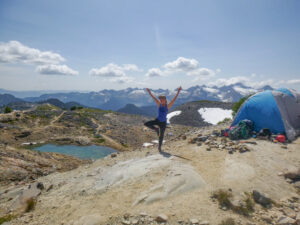 Jackie captured the attention of the Moondance community at Staff Training 2021, performing her hit single 'House of the Rising Sun' with the unforgettable band/performance group 'Blades of Grass.' Atop her captivating performance abilities (which were on display during the best Moon-ups of staff training), Jackie expanded upon her leadership and hard skills exponentially this past summer pioneering Moondance's first ever Olympics trip. She was inspired by Ed Viesturs' Himalayan Mountaineering career and led three successful summit bids to the top of Mt. Baker (10,778') Summer 2021 with an extra pair of gloves in her pocket each time.* Jackie is thrilled to start recruiting the best of the best (read: kind, empathetic, confident, and capable individuals) for our 2022 season whilst furthering her passion for the outdoors in her new role within the Staffing Department.
*(That's a Summer 2021 reference for you newbies)
Chaucer Cook a.k.a. 'Master Wizard' – Assistant Director of Staffing 
Known for his impeccable taste in sail boats, surfboards, and motorcycles, Chaucer is truly one-of-a-kind. He has become an indispensable asset to the Staffing Team (rumor has it, he's also great at writing blog posts.) He is interested in finding true outdoorsmen & women who want to build upon previous leadership experience in the greatest possible environment; surrounded by ten screaming kids in beautiful natural settings. Chaucer led our Moondance classic Pacific Northwest trip this past summer, and is thrilled to expand his passion for adventure in this new role with Moondance.
Q: Where Does Napoleon Keep his Armies? A: Inside his little "Sleevies."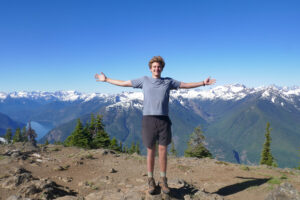 We are so excited to kick off the recruiting season strong. Who knows? Maybe we'll be at a school near you sometime soon. Keep up to date with our whereabouts via our Instagram and check out our staff application (which is now LIVE) here. And, if you have any questions in the meantime, contact staff@moondadventures.com.
Adventurously,
-Moondance Staffing Team 
Jackie, Kit, & Chaucer